Management and staff
CEO
‏Fentahun Assefa-Dawit
Tebeka's vision is of a socially and economically empowered Ethiopian-Israeli community that retains its rich cultural heritage and participates fully in a pluralistic Israeli society that guarantees equal protection of the law for all its citizens.
מנהלת פיתוח, גיוס משאבים וקשרי חוץ
Chava Weiss
בעלת תואר ראשון בספרות אנגלית.
מרצה בעריכה באנגלית במכללת דוד ילין בירושלים.
בעלת ניסיון של מעל 20 שנה בתחום גיוס כספים.
קידמה בעבר פרויקטים של עמותות אתיופים ישראלים, ארגוני סנגוריה משפטית ומוסדות אקדמאיים.
גאה להיות חלק מצוות טבקה.
Attorney and Mediator, Director of Tebeka's Legal Division
Tomer Marsha
Tomer Marsha worked as an attorney in the corporate and securities division of Herzog, Fuchs and Ne'eman  before joining Tebeka in 2016. He made the transition to public interest law because of his commitment to enabling  Ethiopian-Israelis to gain full access to the law through professional legal representation. His community service  includes  mentoring interns in social venture programs and guiding youth at the Ramat Israel educational center.
He earned h s LL.B. in law and business administration and  the Interdisciplinary Center in Herzlia (2007)  and did an internship at the US company  VIACOM in the United States as a student. In the United States, he gave talks to varied American audiences about Israel, including  his perspective as an Ethiopian-Israeli who grew up in an immigrant family (his family came to Israel in a stealth naval operation when he was an infant.
Staff Attorney
Almog Yitzhak
עו"ד אלמוג ישמח בוגרת תואר ראשון במשפטים (.LL.B) חברת לשכת עורכי הדין בישראל.
במהלך לימודיה התנדבה עו"ד ישמח במוקד נוגה – המרכז הישראלי לזכויות נפגעי עבירה (ייצוג נפגעי עבירות אלימות ועבירות מין חמורות בתחום הפלילי והאזרחי) ואף התנדבה בעמותת עמותת הל"ב המעניקה סיוע לפונים מעוטי היכולת העומדים בפני הליכים.
במהלך לימודי המשפטים עו"ד ישמח שימשה כמנהלת בעמותת "תעסוקטיף" – עמותה המסייעת לשיקום תעסוקתי תוך נתינת כלים לשוב לשוק התעסוקה.
בשנת 2015 הוסמכה כמגשרת מטעם מרכז בר שיח- מרכז לייעוץ וגישור.
עו"ד ישמח עשתה את ההתמחות שלה בבית משפט השלום בתל אביב אצל כב' הרשמת קרן כ"ץ, בין היתר עסקה בתחום של סעדים זמניים וכתיבת טיוטות חוו"ד משפטיות תקדימיות.
בסיום התמחותה עבדה עו"ד ישמח במגזר הפרטי ועסקה בין היתר בתחום דיני משפחה.
"אני רואה בעולם המשפט תחום בעל כוח רב אשר בכוחו לעשות צדק עם אוכלוסיות מוחלשות שאינן זוכות לכך. שמחתי להצטרף לעמותת טבקה, אשר שמה לנגד עיניה לעשות שימוש ברוך בכוחו של המשפט ובכך לחולל שינוי תפיסתי חברתי, ע"י מיגור גזענות ומיצוי הזכויות המשפטיות"
Field Worker
Benny Admasa Malesa
נולד בשנת 1972, עלה לישראל בשנת 1991.
בוגר בהנהלת חשבונות ממכללת הגליל המערבי עכו.
אחראי קורסים בחברה למתנ"סים.
מתורגמן ורכז בסוכנות היהודית.
מנהל תיקי לקוחות בחברת עמידר.
שירת במג"ב, חתם קבע בתנאי מילואים בגדוד 8207.
מתורגמן לבמאי צרפתי, הסרט "לך תחיה ותהיה".
רב פוקד ארצי במפקד אוכלוסין וסטטיסטיקה.
סיור מעקב על סוחרי סמים ומאבטח קציני הים.
מאבטח למוסד לביטוח לאומי וליווי חוקרים.
מתנדב מעל 20 שנה בקהילת יוצאי אתיופיה.
אחראי איסוף מידע ארצי ופעיל שטח.
Media Manger
Melkamu Abate
Melkamu brings years of experience in social media management to his position at Tebeka.
He believes that knowledge shared through social media has the power to bring about meaningful and sustainable change in Israeli society.
Board Chair, Tebeka
Tzvi Kanor
 נולד ב-1947
שירת כטייס קרב בצה"ל, מפקד בסיס חצור ובסיס תל נוף, וראש מחלקת מבצעים במטה חיל האוויר. השתחרר בדרגת תת אלוף בחיל האוויר
לחם במלחמת ששת הימים, מלחמת ההתשה, מלחמת יום כיפור ומלחמת לבנון הראשונה
 בעל תואר ראשון מאוניברסיטת אובורן בארה"ב ותואר שני במנהל עסקים מאוניברסיטת בר אילן.
 כיהן כנספח אווירי בוושינגטון בארה"ב
מנכ"ל חברת בי. וי. אר טכנולוגיות, חברת אופיר טורס, וחברת אמריקן אקספרס טרוול.
 כיהן כמנכ"ל החברה לאיתור והשבתת נכסים של נספי השואה וכמנכ"ל קרן תל אביב לפיתוח
חבר המועצה לשלום לביטחון ויוזמת ז'נבה
Staff Attorney
Rachel Weizmann-Deri
Rachel Weizmann-Deri practiced law in a number of private firms before joining Tebeka. She specialized in tort law, representing clients in law suits against insurance companies and the Israel National Insurance Institute. She alsso served as legal counsel to several private firms. She earned her LLB at the Netanya Academic College.  She joined Tebeka  because  she wanted to apply her interest in torts to addressing issues of discrimination against Ethiopian-Israelis and to contribute to a more equitable Israeli society.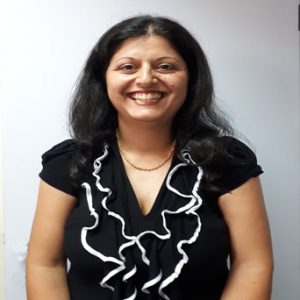 Administrative Director
Meital Cohen
Meital joined Tebeka in 2018 after years of administrative experience in managing legal and administrative offices. She earned a BA in Law from the College of Management in RishonLeZion, where she resides with her family.
Staff Director and Board
Zvi Kanor
Chairman
Director-General, Tel Aviv-Yafo Foundation, Brigadier General, Retired
Eitan Schwartz
Spokesperson
Municipality of Tel-Aviv, Jaffa
Rami Shalmor
Chair and CEO
Gideon Fisher
Attorney
Senior partner, Gideon Fisher & Co.
Yossi Koren
Independent consultant
Past VP, TevaPharmaceticals
Riki Shprinzak
Past Director of External Relations,  College of Management, Tel Aviv-Jaffa
Rafi Bluestein
attorney
Rafi Blustein Law Offices
Nehemiah Friedland
professor
President of the former Tel Aviv-Jaffa Academic College
Maya Liquornik
partner in the law firm of Meitar, Liquornik, Geva, Leshem, Tal
Gadi Ben Azar
Doctor of Behavioral Sciences, College of Management, Tel Aviv
Asa Kasher
Chairman of the Board
Author of the IDF Code of Ethics, Israel Prize Laureate, Ora Schwartz-Kipp Chair in Professional Ethics and Philosophy of Practice, Tel Aviv University.
Haim Perry
Former Yemin Orde Youth Village Manager
Liat Menahemi
Legal Counsel, Cellcom Israel
Shabtai Shavit
Former Head of the Mossad
Yair Tzaban
Former Absorption Minister
Eyal Rozovsky
Former Chairman of the Board of Directors of Tebeka, Partner at Meitar, Liquornik, Geva, Leshem, Tal.