Management and staff
CEO
‏Fentahun Assefa-Dawit
Fentahun Assefa-Dawit has been the Executive Director of Tebeka since October 2013.
Fentahun worked in the technology sector after earning his degree in electrical engineering from Technion.
He made the transition to community service when he was called on to manage Jewish Agency absorption centers in two locales in Israel's north.
He was responsible for the oversight of more than a thousand new immigrants from Ethiopia.
His work included the protection of the immigrants during the harrowing days of the 2006 War in Lebanon.
Fentahun led the Galilee-region Partnership 2000 program for the Jewish Agency, which linked six remote communities in the Israel's northern region to Jewish Diaspora communities in Canada.
In 2007, he was appointed the Israeli representative of Keren Hayesod (United Israel
מנהלת פיתוח, גיוס משאבים וקשרי חוץ
Chava Weiss
Chava Weiss has worked in resource development for more than twenty years, on behalf of NGOs and academic institutions.
She is also a lecturer in English editing at the David Yellin College and earned a BA degree in English Literature from City University in New York.
Attorney and Mediator, Director of Tebeka's Legal Division
Tomer Marsha
Tomer Marsha worked as an attorney in the corporate and securities division of Herzog, Fuchs and Ne'eman before joining Tebeka in 2016.
He made the transition to public interest law because of his commitment to enabling  Ethiopian-Israelis to gain full access to the law through professional legal representation.
His community service includes mentoring interns in social venture programs and guiding youth at the Ramat Israel educational center.
He earned h s LL.B. in law and business administration and  the Interdisciplinary Center in Herzlia (2007)  and did an internship at the US company  VIACOM in the United States as a student.
In the United States, he gave talks to varied American audiences about Israel, including  his perspective as an Ethiopian-Israeli who grew up in an immigrant family (his family came to Israel in a stealth naval operation when he was an infant.
Staff Attorney
Almog Yitzhak
Almog worked in the private sector as a specialist in family law before joining Tebeka.
She has been a mediator and a volunteer at the Noga Center –The Israeli Center for the Rights of Victims of Crime. She was a law intern at the Tel Aviv Magistrate's Court.
Field Worker
Benny Admasa Malesa
Benny Admasa Malesa has worked as a translator and program coordinator at the Jewish Agency and a case manager for the Amidar public housing authority.
He is involved in numerous volunteer activities and earned his degree from the Western Galilee College of Acre.
Board Chair, Tebeka
Tzvi Kanor
Zvi Kanor has led Israeli businesses and NGOs over the course of his career.
He was director of the Tel Aviv Foundation and the Claims Conference, and CEO of BVR Technologies, Ophir Tours and American Express Travel.
He earned his MBA from Bar-Ilan University.Zvi served as fighter pilot in the Israel Air Force and retired from active service as a Brigadier General.
He served in the Six-Day War, the Yom Kippur War and the First War in Lebanon.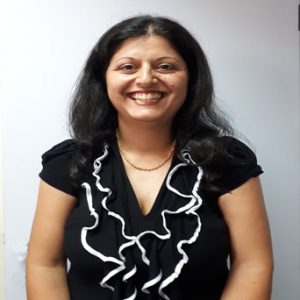 Administrative Director
Meital Cohen
Meital joined Tebeka in 2018 after years of administrative experience in the legal fiel.
She earned a BA in Law from the College of Management in Rishon LeZion, where she resides with her family.
Staff Director and Board
Zvi Kanor
Chairman
Director-General, Tel Aviv-Yafo Foundation, Brigadier General, Retired
Eitan Schwartz
Spokesperson
Municipality of Tel-Aviv, Jaffa
Rami Shalmor
Chair and CEO
Gideon Fisher
Attorney
Senior partner, Gideon Fisher & Co.
Yossi Koren
Independent consultant
Past VP, TevaPharmaceticals
Riki Shprinzak
Past Director of External Relations,  College of Management, Tel Aviv-Jaffa
Rafi Bluestein
attorney
Rafi Blustein Law Offices
Nehemiah Friedland
professor
President of the former Tel Aviv-Jaffa Academic College
Maya Liquornik
partner in the law firm of Meitar, Liquornik, Geva, Leshem, Tal
Gadi Ben Azar
Doctor of Behavioral Sciences, College of Management, Tel Aviv
Asa Kasher
Chairman of the Board
Author of the IDF Code of Ethics, Israel Prize Laureate, Ora Schwartz-Kipp Chair in Professional Ethics and Philosophy of Practice, Tel Aviv University.
Haim Perry
Former Yemin Orde Youth Village Manager
Liat Menahemi
Legal Counsel, Cellcom Israel
Shabtai Shavit
Former Head of the Mossad
Yair Tzaban
Former Absorption Minister
Eyal Rozovsky
Former Chairman of the Board of Directors of Tebeka, Partner at Meitar, Liquornik, Geva, Leshem, Tal.